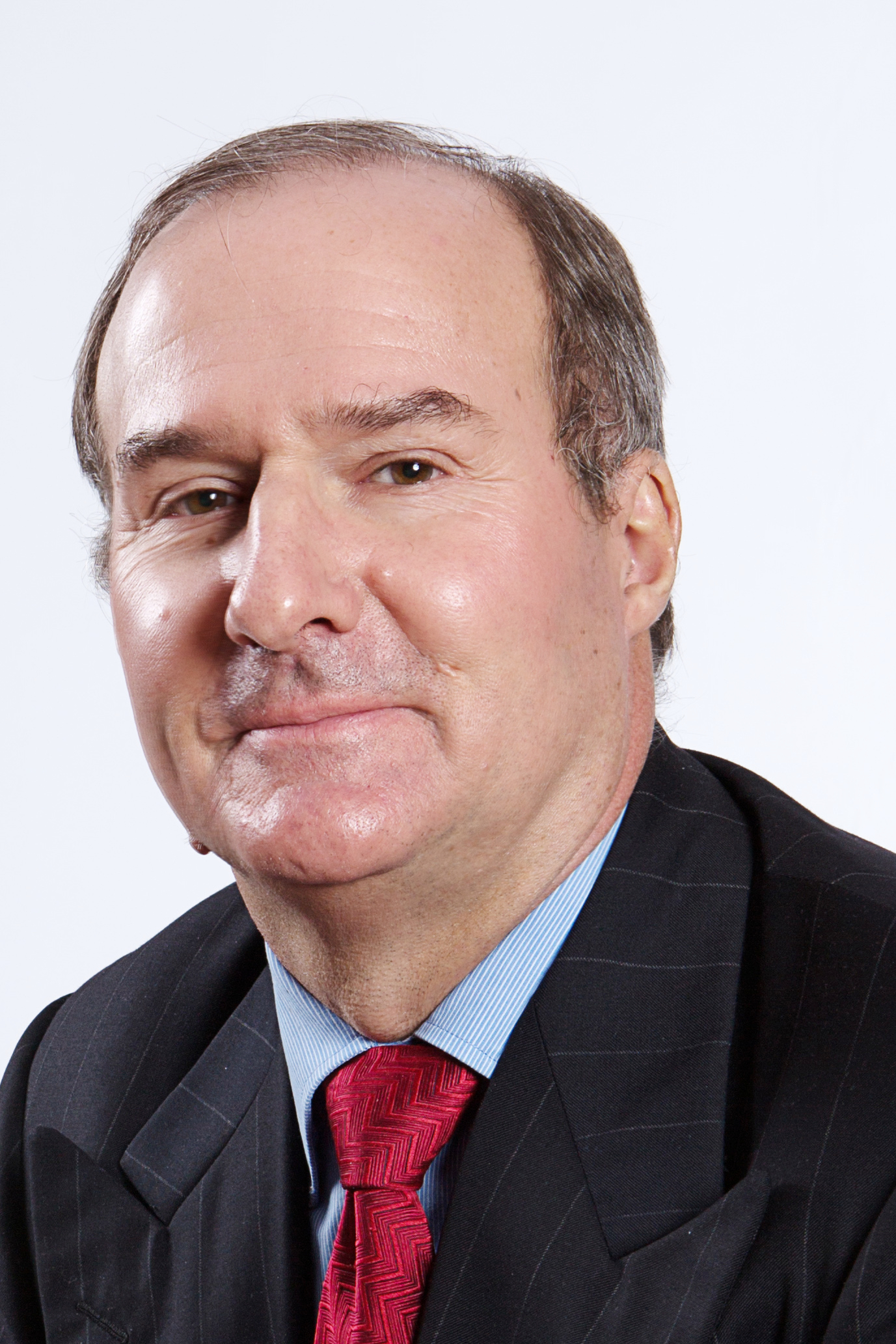 Terrill L. Frantz 博士

管理与组织学助教授
最高学历:匹兹堡卡内基梅隆大学博士
研究领域:组织行为学,并购,并购后的整合,组织网络
办公电话:+86-755-2603-5315
办公室:汇丰大楼761
Email:terrill@phbs.pku.edu.cn
研究领域:
组织行为学,并购,并购后的整合,组织网络
教育背景:
博士: 计算、组织与社会学 卡内基梅隆大学 2014
博士后: 组织变革 佩珀代因大学 2004
理学硕士: 计算、组织与社会学 匹兹堡卡内基梅隆大学 2008
MBA: 管理学 纽约大学 1998
学士: 工商管理 费城德雷克赛尔大学 1984
工作经历:
2002-2004 Organization Stimulations 亚洲部,香港:总经理
1994-2002 摩根斯坦利,纽约,伦敦,香港:信息技术副总裁;亚洲地区运营官;通信/ CIO办公室;高级分析师/开发人员
1993-1994 Becket & Watkins 法律顾问公司,美国: 计算机中心主管
1992-1993 摩根斯坦利,纽约:编程顾问
1988-1992 杜邦公司,美国威尔明顿: 编程顾问
1985-1988 摩根大通 ,美国威尔明顿:数据中心系统经理/终端用户支持
1982-1985 ANDESA公司,美国艾伦镇,美国:程序员/系统管理员
1981-1993 EXECUTIVE COMPUTER SUPPORT公司,美国威尔明顿:独立顾问
发表论文
Post-Merger Integration: Looking under the Haziness of Culture Conflict (2015). Advances in Mergers and Acquisitions, 14, 103-127.
A Behavioral Theory of the Merger: Dynamics of the Integration Process (2014). Carnegie Mellon University.
Computational Organization Theory (2013), w/Kathleen M. Carley & William A. Wallace. In Saul I. Gass and Michael C. Fu (Eds.), Encyclopedia of Operations Research and Management Science (pp. 246-252). New York: Springer.
The Effects of Legacy Organization Culture on Post-Merger Integration. (2013) W/ Carley, Kathleen, M. Nonlinear Dynamics, Psychology, and Life Sciences, 17(1).
A Social Network View of Post-Merger Integration. (2012). w/ Carley, Kathleen M. Advances in Mergers and Acquisitions, 10, 161-176.
Advancing Complementary and Alternative Medicine through Social Network Analysis and Agent-Based Modeling. (2012). Research in Complementary Medicine / Forschende Komplementarmedizin, 19(S1), 36-41.
Social Networks in Malaysia (2011). In George A. Barnett (ed.) Encyclopedia of Social Networks (2011), vol. 2, 520-521. SAGE Publishing.
Robustness of Centrality Measures Under Uncertainty: Examining the Role of Network Topology. (2010) w/ Cataldo, Marcelo, Carley, Kathleen M. Computational and Mathematical Organization Theory, 15(4), 303-328.
Agent-Based Modeling within a Dynamic Network. (2009) w/ Carley, Kathleen M. In Stephen Guastello, Matthijs Koopmans, and David Pincus (Eds.), Chaos and Complexity in Psychology: The Theory of Nonlinear Dynamical Systems. NY: Cambridge University Press.
Computationally Modeling the Effect of Organizational Complexity on Post-merger Integration.(2009). w/ Carley, Kathleen. M. Advances in Mergers and Acquisitions, 8, 79-101.
Modeling Organizational and Individual Decision Making. (2009). w/ Carley, Kathleen. M. In A. P. Sage & W. B. Rouse, William B., Handbook of Systems Engineering and Management. New York: Wiley.
Harvesting Ego-Network Data from Facebook: Using CEMAP Facebook Profile in ORA. (2009). w/ Kathleen M. Carley. Carnegie Mellon University School of Computer Science CMU-ISR-09-102.
CEMAP General Usage Guide. (2009). w/ Kathleen M. Carley. Carnegie Mellon University School of Computer Science CMU-ISR-09-116.
Converging Approaches to Automated Communications-Based Assessment of Team Situation Awareness. (2008). w/ Weil, S.A., Foster, P., Freeman, J., Carley, K., Diesner, T., Cooke, N.J., Shope, S., and Gorman, J. In Letsky, M., Warner, N., Fiore, S., & Smith, C. (Eds.) Macrocognition in Teams. Ashgate: United Kingdom.
CEMAP II: An Architecture and Speficiations to Facilitate the Import of Real-World Data into the CASOS Software Suite. (2008). w/ Kathleen M. Carley. Carnegie Mellon University School of Computer Science CMU-ISR-08-130.
Communication Networks from the Enron Email Corpus: "It's Always About the People. Enron is no Different". (2005) w/ Diesner, Jana, & Carley, Kathleen M. Computational and Mathematical Organization Theory, 11, 201-228.
Relating Network Topology to the Robustness of Centrality Measures. (2005). w/ Kathleen M. Carley. Carnegie Mellon University School of Computer Science CMU-ISR-05-119.
An Automated Methodology for Conducting a Social Network Study of a University Faculty. (2005). w/ Kathleen M. Carley. Carnegie Mellon University School of Computer Science CMU-ISR-05-106.
Treemaps as a Tool for Social Network Analysis. (2005). w/ Kathleen M. Carley. Carnegie Mellon University School of Computer Science CMU-ISR-05-118.
A Formal Characterization of Cellular Networks. (2005). w/ Kathleen M. Carley. Carnegie Mellon University School of Computer Science CMU-ISR-05-109.
Special Topic Forum on Time and Organizational Research, edited by Paul S. Goodman, Deborah G. Arcona, and Barbara Lawrence. (2004). Journal Article Review: Nonlinear Dynamics, Psychology, and Life Sciences (NDPLS), 8, 441-444.
Patterns of Change in Organization Performance (2004). Pepperdine University

发表的会议论文
Information Assurances and Threat Identification in Networked Organizations. (2009) w/ Carley, Kathleen M. IEEE Symposium: Computational Intelligence for Security and Defence Applications (CISDA), 2009. Ottawa, Canada.
Merging social networks: Exploring integration policy and its effect on highly central actors.(2008) w/ Carley, Kathleen M. Second World Congress on Social Simulation (WCSS-2008), George Mason University, Fairfax, VA, USA.
Transforming raw-email data into social-network information. (2008). w/ Carley, Kathleen M. In Christopher C. Yang, Hsinchun Chen, Michael Chau, Kuiyu Chang, Sheau-Dong Lang, Patrick S. Chen, Raymond Hsieh, Daniel Zeng, Fei-Yue Wang, Kathleen Carley, Wenji Mao, and Justin Zhan (Eds.) (2008). 'Intelligence and Security Informatics Workshops, PAISI, PACCF and SOCO 2008' Springer, Lecture Notes in Computer Science, No. 5075. Pacific Asia Workshop on Intelligence and Security Informatics (PAISI 2008). Workshop on Social Computing (SOCO 2008); pre-conference workshop for IEEE ISI-2008), Grand Formosa Regent Hotel , Taipei, Taiwan, 17 June 2008.

编辑委员会
共同主编: Computational & Mathematical Organization Theory (CMOT)
副主编: International Journal of Economics and Finance
审查委员会:
International Journal of Business and Management
Organization Studies
Vestnik of the Russian Plekhanov University of Economics
International Business Research
Management Decision
Journal of Management and Sustainability
International Education Studies
International Journal of Modern Business Issues of Global Market (IJMBIGM)
Nonlinear Dynamics, Psychology, and Life Sciences

论文
2015: Completed

Han Bing (Finance; Peking Univ.): Cash, Debit Card, Credit Card Or Mobile Payment? An Experimental Study On Factors Affecting Consumers' Choice Of Payment Methods
Federico Paolucci (Management; Peking Univ.): The Spreading Of Disorder: Supervisor's Influence On Employees' Workplace Lateness. Evidence From China. Nathan Richter (Management; Peking Univ.): Asset Risk And Oil And Gas Master Limited Partnership Capital Structure: Evidence From The U.S. Shale Oil Boom Phannarai Sae-Loo (Penny; Finance; Peking Univ.): The Determinants Of Employee Turnover Intention In The Thai Retail Sector Shi Ge (Sheila; Management; Peking Univ.): The Impact Of Workforce Downsizing On Corporate Performance- An Empirical Study Based On Chinese A-Share Market

2014: Completed

Christopher Ling (Economics; Peking Univ.): Insider trading detection and determinant empirical analysis: Evidence from M&A events in China stock market
Sarah Yan (Economics; Peking Univ.): Value Investing: An Empirical Analysis of the Piotroski Strategy in China Market
Sylvia Lee (Sophie) (Finance; Peking Univ.): Study in the asset allocation between gold market and stock market during financial crisis
Charmaine Tay (Quantitative Finance; Peking Univ.): Effect of the Yield on Singapore Government Securities: An Empirical Analysis
Indira N.Papysheva (Quantitative Finance; Peking Univ.): Forecasting financial variables: Kazakhstan Tenge exchange rate volatility
Christine Dong Wei (Economics; Peking Univ.): An empirical study of convertible bonds pricing--evidence from BOC convertible (113001.SH)

2013: Completed

Yuxiang Guo, Demos (Economics; Peking Univ.): Venture Capital and Listed Companies' Irrational Investment: Evidence from China
Gareth John Wetherill (Management; Peking Univ.): China Regional GDP and M&A Activity
Hu Kai, Hook (Management; Peking Univ.): Determinants of Recovery Rate in the Offshore Chinese Corporate Bond
Yao Wang, Thren (Threnode Elenasto) (Finance; Peking Univ.): Moving Average Trading Strategy Based on Conditional Probability Adjustment

2012 Completed

Joanne Lam Lam (Economics; Peking Univ.): The effect of music piracy on industry employment: Evidence from the United States Government of Labor
研究生课程
投资银行管理
管理并购和收购
投资银行业务基础
管理中国跨境发展
法务会计
组织网络分析
全球视角(商务)
管理复杂的组织
管理组织网络
网络技术和管理
管理信息系统和业务策略
研究方法
博士在信息系统和信息技术管理研讨会
财务会计
管理信息技术
金融和财务信息系统原理
新媒体工作室
本科课程
社会网络分析介绍
社会网络分析
Web 2.0技术的介绍
商业和组织信息系统原理
数据处理介绍
电子表格介绍
计算机编程入门
所在机构
北京大学国际法学院,中国深圳市,兼职教授:法务会计
香港浸会大学,中国香港,兼职教授:新媒体工作室(MS通讯程序)
艾达山学院,美国牛顿,兼职教授:全球视角;管理信息系统(MS通讯程序,通过网络)
奥尔胡斯大学,丹麦奥尔胡斯,兼职教授:社会网络分析;管理复杂组织;Web 2.0技术介绍
平壤科技大学,朝鲜平壤,兼职教授:财务会计(研究生);商业银行(本科)
波鸿鲁尔大学,德国波鸿,兼职教授:管理合并和收购(理学学士和工商管理硕士项目)
国际管理学院,德国多特蒙德,兼职教授:理性决策(工商管理硕士项目)
三叉戟大学/信息系统学院,美国加州塞浦路斯,助教授:信息系统管理程序(通过网络)
卡内基梅隆大学,美国宾夕法尼亚匹茨堡,讲师
赛尔西县社区大学,美国,讲师
特拉华科技,美国威尔明顿,讲师