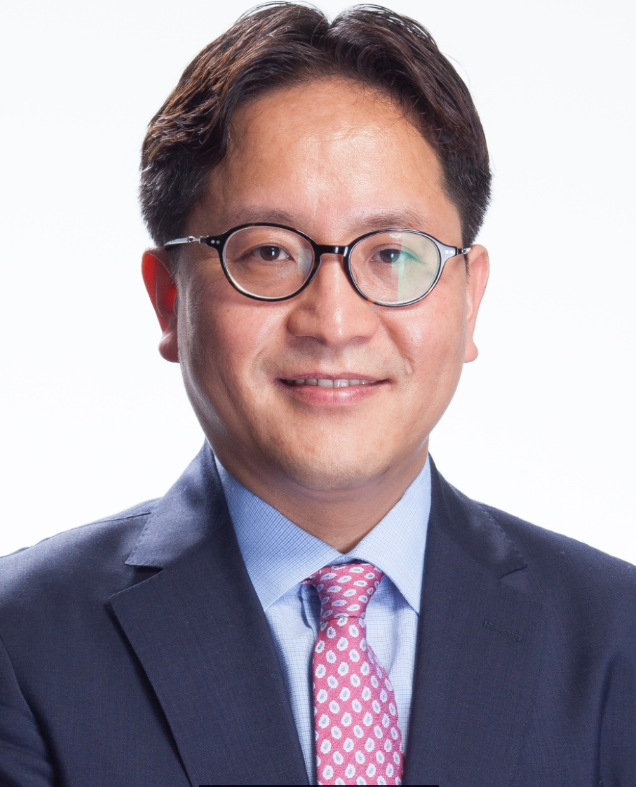 Hyun Joong Im(任贤中) 博士

助教授
最高学历:牛津大学管理学博士(金融经济学方向)
研究领域:企业融资和银行,股票市场和企业融资,企业金融和银行业的宏观经济影响,金融机构的监管
办公电话:86-755-2603-3627
办公室:645
Email:hyun.im@phbs.pku.edu.cn
教育背景:
牛津大学
金融经济学博士/硕士, 2006.9-2012.7
- 论文题目: 公司金融论文
- 指导教师: Steve Bond 及 Oren Sussman
- 考官: Thomas Noe (内部) 及 Stefano Rossi (外部)
- 博士学位授予日期: 2012年7月
- 荣誉硕士学位: 2007年7月
悉尼大学
金融经济学硕士 (一等荣誉), 2004.7-2006.7

高丽大学
经济学学士 (主修: 统计学, 辅修: 经济学), 1993.3-1999.2

工作经验:
北京大学汇丰商学院金融学助理教授, 2014.8至今
中国人民大学金融学助理教授, 2012.8-2014.8
新南威尔士大学访问教授, 2015.7-2015.8, 2016.10
南洋理工大学访问教授, 2016.1-2016.2, 2016.8-2016.9
牛津大学纳菲尔德学院访问学者, 2014.1-2014.2
韩国开发银行龙星有限公司总监, 2002-2004
三星投资信托管理有限公司股权分析师, 2001-2002
韩国财政经济部事务官, 1998-2001
翰林法律与公共管理研究所兼职讲师, 1998-1999
通过了第41届全国高级公务员考试(专业化:金融与经济学), 韩国排名第二, 1997.11
研究领域:
1. 公司金融
- 资本结构和企业融资决策
- 企业投资决策
- 企业创新
- 企业现金控股
- 公司支付决策
- 企业融资的宏观经济影响
2. 银行
- 银行的产业组织方法
- 银行-企业关系
- 银行资本结构
- 金融缺陷的宏观经济后果
- 银行监管                 
3. 应用计量经济学
- 不确定性:测量和影响
- 预测评估与比较
- 企业融资中的动态计量经济学
发表论文:
1. "Sticky Dividends: A New Explanation" (with Chang Y. Ha and Ya Kang), Finance Research Letters, Forthcoming, 2017.

2. "Uncertainty and the Value of Cash Holdings" (with Heungju Park and Gege Zhao), Economics Letters, 155, 43-48, 2017.

3. "Product Market Competition and the Value of Innovation: Evidence from US Patent Data" (with Young Joon Park and Janghoon Shon), Economics Letters, 137, 78-82, 2015.
工作论文:
1. "Investment Spike Financing" (with Colin Mayer and Oren Sussman)
- Financial Management Association (FMA) Annual Meeting, Boston, USA, 2017
- Asian Finance Association (AsFA) Annual Meeting, Seoul, Korea, 2017
- Financial Intermediation Research Society (FIRS) Conference, Hong Kong, 2017
- Financial Management Association (FMA) European Conference, Lisbon, Portugal, 2017
- PKU-NUS Annual International Conference on Quantitative Finance and Economics, Suzhou, China, 2017
- China Finance Review International Conference, Shanghai, China, 2015
- Australasian Finance and Banking Conference, Sydney, Australia, 2014
- China Economic Association Conference, Shenzhen, China, 2014
- Oxford-Cambridge-Warwick Spring Doctoral Conference, Cambridge, UK, 2010, Winner of the Best Paper Award
- Oxford Saïd Business School Winter Doctoral Conference, Oxford, UK, 2010, Winner of the Best Paper Award
- American Finance Association (AFA) Annual Meeting, Philadelphia, USA, 2005
- University of Oxford, Saïd Business School
- Seoul National University, College of Business Administration
- Based on Chapters 3 and 4 of my doctoral dissertation at the University of Oxford titled "Essays in Corporate Finance" and Colin Mayer and Oren Sussman's working paper titled "A New Test of Capital Structure"

2. "The Effect of Stock Liquidity on Debt-Equity Choices" (with William Cheung and Bohui Zhang)
- China International Conference in Finance (CICF) Conference, Hangzhou, China, 2017
- Asian Finance Association (AsFA) Annual Meeting, Seoul, Korea, 2017
- Financial Management Association (FMA) European Conference, Lisbon, Portugal, 2017
- PKU-NUS Annual International Conference on Quantitative Finance and Economics, Suzhou, China, 2017
- Financial Management Association (FMA) Annual Meeting, Chicago, USA, 2013
- Australasian Finance and Banking Conference, Sydney, Australia, 2013
- Oxford-Cambridge-Warwick Spring Doctoral Conference, Coventry, UK, 2011
- University of Oxford, Saïd Business School
- BI Norwegian Business School
- Renmin University of China, Hanqing Advanced Institute of Economics and Finance
- Renmin University of China, School of Business
- Korea University Business School
- Korea University, Department of Economics
- Seoul National University, College of Business Administration
- Yonsei University, School of Business
- Australian National University, College of Business and Economics
- University of Melbourne, Faculty of Business and Economics
- Peking University HSBC Business School
- Based on the working paper titled "Does Share Liquidity Increase the Propensity to Raise Debt Finance?" and Chapters 5 and 6 of my doctoral dissertation at the University of Oxford titled "Essays in Corporate Finance"

3. "Uncertainty, Major Investments, and Capital Structure Dynamics" (with Chang Y. Ha and Janghoon Shon)
- Asian Finance Association (AsFA) Annual Meeting, Seoul, Korea, 2017
- Financial Management Association (FMA) Annual Meeting, Las Vegas, USA, 2016
- Financial Management Association (FMA) Asia-Pacific Conference, Sydney, Australia, 2016
- World Finance Conference, New York, USA, 2016

4. "Economic Policy Uncertainty and Peer Effects in Corporate Investment Policy: Evidence from China" (with Ya Kang and Young Joon Park)
- China Meeting of the Econometric Society (CMES), Wuhan, China, 2017
- Asian Meeting of the Econometric Society (AMES), Hong Kong, 2017
- Financial Management Association (FMA) Asia-Pacific Conference, Taipei, Taiwan, 2017
- PKU-NUS Annual International Conference on Quantitative Finance and Economics, Suzhou, China, 2017

5. "The Effect of Technological Imitation on Corporate Innovation" (with Yang Liu and Janghoon Shon)
- Revise and Resubmit at Research Policy
正在进行论文:
1. "Asymmetric Peer Effects in Capital Structure Dynamics" (with Kose John and Ya Kang)
- Australasian Finance and Banking Conference*, Sydney, Australia, 2015

2. "Personal Taxation and Investment Efficiency: Evidence from the 2003 US Tax Reform" (with Chang Y. Ha, Jun-Koo Kang, and Fangbo Si)

3. "The Effect of Corporate Governance on the Value of Corporate Social Performance" (with Sangeun Ha and Meng Zhao)

4. "The Effect of Transient Investors on the Value of Cash Holdings: Evidence from Russell Index Reconstitutions" (with Heungju Park and Shams Pathan)

5. "Do CSR Investments Make Corporate Innovation More Valuable?" (with Kenneth Kim and Yuan Tian)

6. "The Effect of Corporate Innovation on the Value of Cash Holdings: Evidence from the 1995 TRIPS Agreement" (with Zhangkai Huang and Gege Zhao)

7. "Stock Liquidity and Investment Efficiency: Evidence from China's Share-Split Reform" (with William Cheung, Fangbo Si, and Zhanchang Yu)

8. "Stock Liquidity and the Value of Innovation" (with Kelvin Tan)

9. "The Effect of Institutional Ownership on Corporate Venture Capital: Evidence from Index Thresholds" (with Seungho Choi and Keongtae Kim)
研究论文:
View my research on my SSRN Author page:
http://ssrn.com/author=1081350
北京大学汇丰商学院
- 公司理财理论基础(硕士), 讲师, 2014-2015, 2015-2016, 2016-2017
- 实证资产定价(硕士), 讲师, 2014-2015, 2015-2016, 2016-2017
- 实证银行(硕士), 讲师, 2015-2016
中国人民大学
- 企业理财(硕士, 博士), 讲师, 2013-2014
- 金融衍生品(国际MBA), 讲师, 2013-2014

牛津大学
- 财务管理(荣誉学士, E&M), 导师, 2009-2010, 2010-2011
- 财务(荣誉学士, E&M), 导师, 2009-2010
- 宏观经济学(MBA/EMBA), 教学助理, 2008-2009, 2009-2010, 2010-2011
- 财务(MBA/EMBA), 教学助理, 2007-2008, 2008-2009
- 企业估价(MBA/EMBA/MFE), 教学助理, 2007-2008
- 固定收益与衍生工具(MFE), 教学助理, 2007-2008